In this world where we have access to world of movies and series from America, Britain, Spain and what not, many critics have started comparing Indian movies to them. Bollywood was so much about plot holes, nepotism, weird acting and dead stories to such people.
But here I come with an example of a movie which I believe will surely prove them wrong. Yes, there was a time when Bollywood had much to catch up but recently it has impressed us with quite commendable movies.
Khuda Hafiz, a movie of Vidyut Jammwal , is based on true events. Presented to us by the makers of Raid, Drishyam, Special 26 and Omkara. Yes! Its is written by Faruk Kabir and directed by Kumar Mangat Pathak and Abhishek Patha. And I must comment they have created some of the jewels of Bollywood.
The movie plans to release on 14th of August, a day prior to the Independence day. Guess it has a huge motive to it other than the fact that its a national celebration.
How far would you go to protect what's yours?
It's trailer was released by the Hotstar on 25th July 2020, the daily just after the release of Dil Bechara, announcing the world that Disney Hotstar is stocking up some real good movies. The trailer is very strong, promising some great plot and real good action.
If we go on into the trailer, the plot of the movie comes out this way.
It tells about March 2008, when the economic crisis that started in America had spread its branches to other parts of the world as well, shaking them economically an financially. Each sector was affected adversely. And seems like Sameer Choudhary (Vidhyut) and his wife Nargis (played by Shivaleeka Obroi) are struck hard by it too.
But then they come across the fact that Noman's oil can help them get financially restored. And they take their next steps accordingly.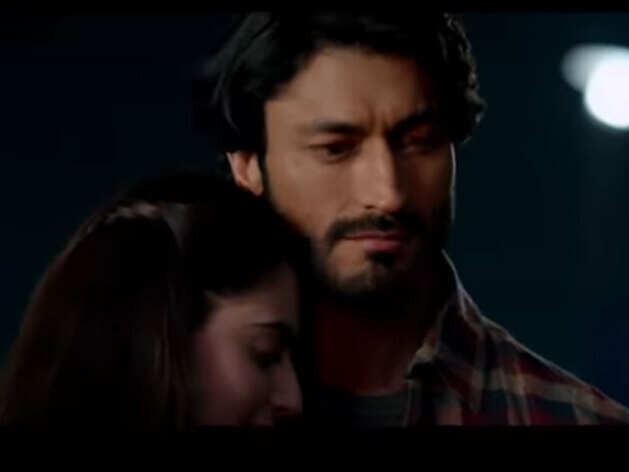 But things didn't take time to get to worse, changing the couples' life for ever. Shirazi, and the lethal dangerous men gets hold of Nargis, who are engaged in the ill practices of human trafficking. Now, Sameer should make all ends meet and rescue his dear wife.
The plot over all seems very very interesting with breath taking action. And Vidhyut Jammwal is renowned for his action in Commando series.
The song Jaan Ban Gaye is too beautiful and the song video brings out the beautiful relation of the couple.
I personally fell in love with the title song Khuda Hafiz, video giving us the sneak peek of Sameer's struggles in the movie.
The song Mera Intezaar Karna is just so heart touching. And the beauty of all these songs is that they are too simple and soothing.
To me, the movie seems very promising with good story plot which is based upon the true story of a man. And I think such true brave stories demands to seen. Atleast once! Till then, Khuda Hafiz!