Dil Bechara, is the remake of a blockbuster movie and a bestselling novel The Fault In Our Star. The very last movie of the late but unforgotten and beloved Sushant Sigh Rajput was released on 24th July 2020 on Disney+ Hotstar. The nation was going crazy about the movie before its release, giving in the fact that is adopted on an awesome story and is, sadly the very last movie of Sushant.
After its release, the audience were in tears. The man indeed touched us, in reel and real. Dil Bechara is actually the highest rating movie. Yes! it is rated 10/10 by all the fans and IMDb, making the film a must watch for fans and non fans alike.
The fault is our stars is one heart touching story and the remake, Dil Bechara makes our heart bleed. Yet of course there exists noticeable/unnoticeable, likable and unlikable differences in both the movies which you will find out.
Dil BEchara v/s the fault in our stars.
First meeting or Pehli Mulakat.
Krizzie and Manny, the leads of the movie met each other in the college. Manny, (Sushant Singh Rajput) danced on the stage in his college and Krizzie, (Sanjana Sangh), saw him from the audience. Manny reaches through the crowd and danced with her as well.
Whereas Hazel Grace Lancaster was forced by her mother to attend the support group where she bumps into Augustus Waters, who was attending the support group with his best friend.
Obsessions.
In Dil Bechara, Kizzie Basu is obsessed with a musician Abhimanyu Veer and his album which had an incomplete song. Manny was obsessed with Rajnikant and Tollywood.
In Fault in our stars, Hazel is obsessed with a novel with an incomplete ending called The Imperial Inffliction by Peter Van Houten. Augustus was obsessed with storm troopers and Zombies and video games.
The Foreign Trip.
Krizzie and Manny meets Abhimanyu Veer in Paris, whereas Hazel and Augustus meets Van Houten in Amsterdam.
Augustus gives away his death wish with the Genies to arrange their trip to Amsterdam while no such thing happened in Dil Bechara.
The meet with their favourite Artists.
Comparing the two movies, Abhimanyu was completely against drinking and smoking where Peter Van Houten was all about drinking and drinking an listening to music he didn't understand.
Comparing the two characters, Peter Van seems a bigger jerk and than Abhimanyu Veer.
First Kiss.
Disgusted with Van Houten and his shitty talks, the secretary of Van Houten takes them on a tour of Amsterdam. Being on the hiding place of Anne Frank, both Augustus and Hazel has their first kiss.
In Dil Bechara, fed up by Abhimanyu Veer's bullshit, Kizzie and Manny take a tour of Paris and ends up kissing in a hotel room.
The Movie.
In Dil Bechara, Manny's best friend wanted to make a movie before he loses the other eye, and they did make on till the end of the movie. Whereas no such interest can be seen in Augustus' best friend.
I Love Yous.
Augustus said I Love You to Hazel in a restaurant in Amsterdam, whereas in Dil Bechara, Kizzie says I Love You to Manny in the park.
Augustus speech saying how he loved Hazel was phenomenal where as we couldn't find such beautiful speech in Dil Bechara conveying their love.
The End.
The Fault In Our Stars end with Augustus' funeral where Peter Van Houten comes to Gus' funeral and delivers his letter to Hazel.
Dil Bechara ends with Manny's and Kizzie's movie and he himself leaves a letter for Kizzie. We does not see Abhimanyu Veer again in the movie.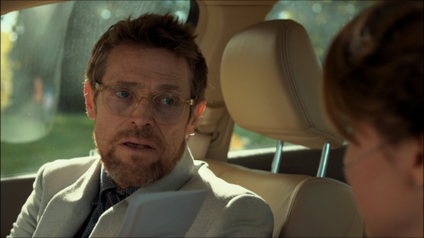 There were loads of other differences as well. Like-
In Dil Bechara, kizzie's mother is strict at times while Hazel's mother is shown very frank.
Manny and Kizzie's father get on really well with each other whereas Augustus and Hazel's father remain relatively distant.
Hazel and Augustus were not allowed to see each other in the hospital, whereas Kizzie and Manny saw each other in their rooms.
Augustus was not a fond of basketball whereas Manny loved basketball.
The egg scene took place in day in The Fault in our Stars whereas in Dil Bechara, it took place in the night.
In Fault in our stars, Hazel and Augustus spent most of their time together at Augustus' house whereas in Dil Bechara, they spent most of their time in Kizzie's house.
Since Kizzie and Manny were college students, they had a prom. We couldn't find prom or dancing in The Fault In Our Stars.
When Manny calls Kizzie to help him, he was at the cinema hall watching Rajnikant's movie. Augustus calls Hazel from the gas station as he went there to buy cigarettes.
The biggest of all was the eulogy. Hazel's eulogy to Gus in The Fault In Our Stars is one of the best thing about the movie whereas Dil Bechara disappointed on Kizzie's eulogy.
Dil Bechara had a desi feeling to it living up the scenario of Bollywood, while The Fault In Our Stars was laden with beautiful heart-robbing dialogues.
All in all, both the movies, once seen can make a place in your hearts forever.
The special place Dil Bechara has made in our bechara dils can hardly be taken away for that place is reserved by most beloved Sushant himself. The movie heart achingly yet beautifully honour the memory of Sushant Singh Rajput, and everybody, atleast once, should definitely watch it.